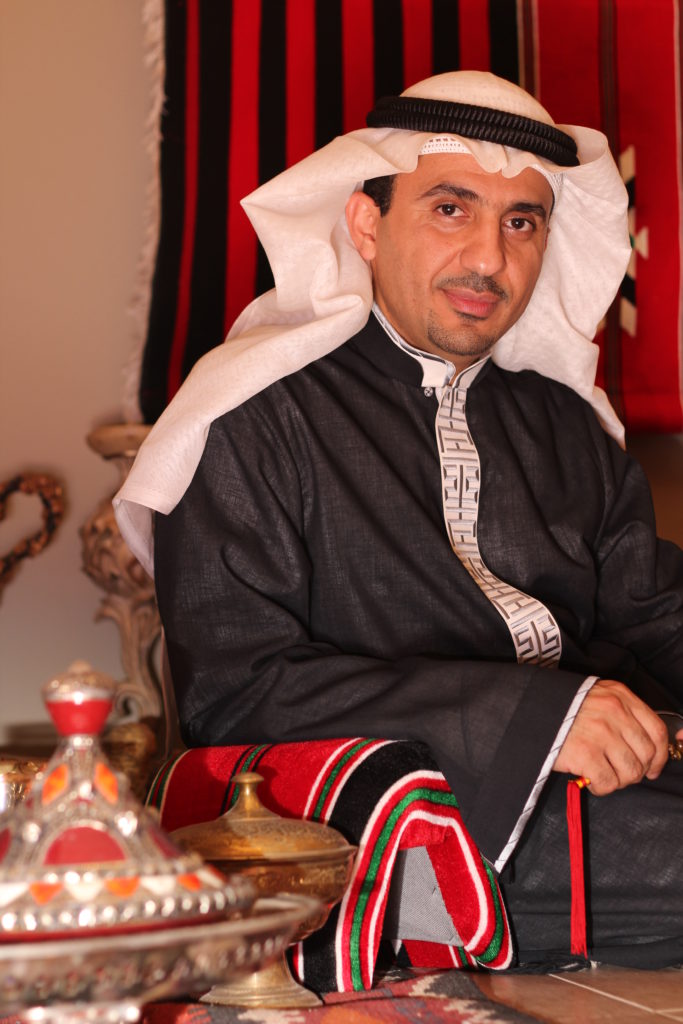 Above all, I as a citizen of the Kingdom of Saudi Arabia, who knows your country for many years, want to express my deep respect to Ukraine and the Ukrainian people in their desires and actions to build a strong state where all people will live happily and in safety. Taking the opportunity to communicate with the media, I also want to thank the country's leadership for its purposeful and sustained steps for establishing and expanding fruitful bilateral relations between our countries. My compatriots, as well as my closest associates, and I personally with high satisfaction note the steady growth of the level of trust between our countries, especially in industrial, agricultural and technology spheres.
The statistics eloquently shows that the trade turnover between Saudi Arabia and Ukraine is steadily growing from year to year. And, what is very important, the areas of our mutual interests are expanding, starting from the agro-industrial complexes, where we have established very stable and productive mutually beneficial relations, to cooperation in the fields of energy, trade, education, medicine, tourism, and now the aerospace industry. After all, cooperation of our countries in the production of AN-132 transport aircraft, where Saudi Arabia is the main investor, convincingly demonstrates to all of us the very high potential of our relations both now and for the future.
We see what an important and great work is carried out by our diplomatic mission in Ukraine for establishing and strengthening ties in the above-mentioned sectors of economy. And what is very gratifying to us, citizens of the Kingdom, to note – Ukraine answers my country with high reciprocity. In support, it is enough to observe the successful results of the Fifth Session of the Intergovernmental Saudi-Ukrainian Commission, which took place in April this year in the capital of Saudi Arabia, Riyadh. Many of my fellow citizens who are very interested in conducting business in Ukraine, with the help of Ukrainian entrepreneurs, are satisfied with the agreements reached, which provide a high level of further development of trade, economic, scientific and technical cooperation between the two countries.
We, businessmen of Saudi Arabia, absolutely and fully support efforts of our governments aimed at implementing such agreements. We are well aware of the importance of stabilizing the economy of Ukraine today and forcing it into the channel of sustainable and unconditional development. It is difficult to talk about development without an active attraction of investments into the country and expansion of comprehensive cooperation. The history and experience of a huge number of states that have passed a similar path of their formation, confirm this axiom. Knowing your country and your hardworking respectable people very well over the years, I can say with certainty that, soon enough, you will overcome all the difficulties that exist today in the country.
Longstanding and close communication with many people in Ukraine gives me and other business groups in Saudi Arabia an understanding that these difficulties are temporary. Being investors of a private company operating in the oil and gas sector of Ukraine, we clearly see the difficulties and challenges in overcoming the enormous number of problems that have been accumulating in the country for a long time.
Increasing of the royalty led to significant decrease in the company net profit which directly reflected negatively on the company's ability to invest in further field development operation hence the company production noticeably decreased which also dropped our profitability even further. Other serious challenge that we are facing is problems of the relationship between central and regional legislation authorities. More specifically, we refer to postponing of the agreement on production permit renewal for both public and private oil & gas production companies. Due to such incoordination of the authorities, both production companies and the state as a whole experience huge material and moral losses. Such events, especially when they have a protracted nature, strike a heavy blow on existing and, what is very bad, potential investors who want to work honestly and responsibly in Ukraine. And this happens when the industry, which plays one of the main roles in the economy and life of citizens of the country, especially needs additional material resources and reliable investors. Unfortunately, we can also continue to talk about other problems of today.
But at the same time, we see something else: a lot of good and very encouraging things in the changes and transformational processes taking place in the country. At all levels of country's activity, there is a rethinking of existing problems and search for creative ways to resolve them. It stands out a mile. And I, as the president of the company, together with the investors and the staff of the enterprise Arab Energy Alliance UA with hope and optimism look forward, with confidence that the worst we have already passed, and undoubted successes await us ahead.